BSc (Hons) Physiotherapy
Specialist Musculoskeletal Physiotherapist
Men's Health Physiotherapist
Strength and Conditioning Coach
Book Tony
Tony Kosoko
Founder/Director and Lead clinician at The Practice Centre since 2003
Dance and music had always been part of Tony's early life and he began informal study while at primary school. He later went on to study full time at The Northern Ballet School in Manchester.
Tony had an extremely successful dance career and performed professionally for 11 years in companies in Italy, Spain, Greece, France, Germany, Japan, and the U.K before retiring in 1991. Returning to education at this time he studied Physiotherapy at Kings College University graduating from the 4-year honours degree in 1995.
Tony spent 6 years working in the NHS at two of London's leading teaching hospitals where he gained experience in all areas of physiotherapy including pediatrics, respiratory/ITU, stroke/head injury rehabilitation, orthopaedics and musculoskeletal (MSK) outpatient's physiotherapy the latter which he has specialised in since 1997.
In private practice Tony has worked for many diverse institutions including working with elite dancers from Rambert Dance Company and Merce Cunningham Dance Company and is a go to physiotherapist for professional dancers.
To date he has 26-year experience as a physiotherapist and over this period his own post -graduate study (CPD) has been extensive including training in Acupuncture, Clinical Pilates, Real Time-Ultrasound Imaging, Musculoskeletal Physiotherapy, Sports Physiotherapy and Men's Health Physiotherapy.
He qualified as a Clinical Pilates Practitioner in 2001 studying with Brent Anderson of Polestar Pilates. His own Pilates training started in the mid 1980's. to supplement his dance training.
Tony is a member of the Musculoskeletal Association of Chartered Physiotherapists (MACP). MACP physiotherapists have all undertaken extensive post-graduate study and reached a recognised standard of excellence in neuro-musculoskeletal physiotherapy.
He is a qualified Strength and Conditioning Coach, Olympic Weightlifting Coach and is a Black Belt in WTF Taekwondo. He participated in Crossfit for many years and undertook his level one coaching certificate in 2009.
He continues to study and play music; his main instrument is the double bass (Classical and Jazz). He trains in Weightlifting, Swimming, Pilates and more recently took up Longboarding which is a preferred mode of transport around London at the weekends.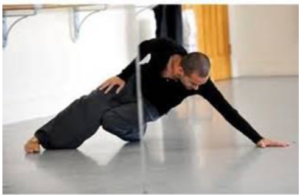 Back to team